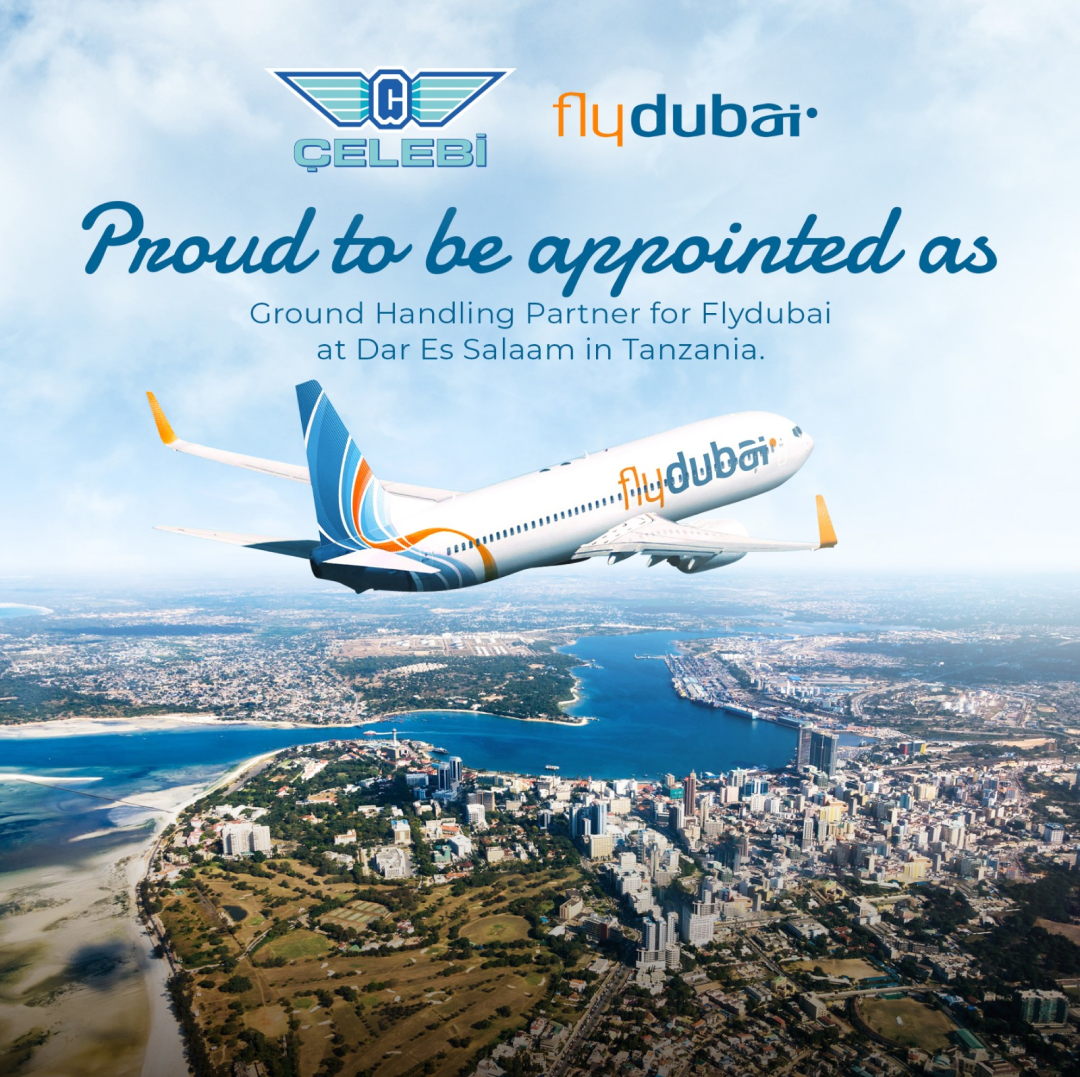 09.11.2022, Istanbul: We are pleased to announce that the subsidiary of Çelebi Aviation, Celebi Tanzania Airport Services Limited has signed a new agreement with flydubai for providing ground handling services in Dar Es Salaam, Tanzania. 
With over 60 years of sectoral experience, today Çelebi stands out as one of the most successful ground handling services providers of integrated services in 5 countries at more than 40 airports. We are pleased to carry our global standards to our newest station, Dar Es Salaam and starting to provide high quality ground handling services to our new airline partner, flydubai.
Celebi Tanzania Managing Director, Mr. Ferda Yakar claimed that "Flydubai is one of the most reliable and valuable partners across our network since many years. It is our pleasure to extend this partnership also in Tanzania. We are excitingly waiting for the first day of the operation with my experienced team and our equipment in place. We are looking forward to a successful collaboration."
Flydubai operates daily flights to Dar Es Salaam, and most probably the frequency will be increased in near future. As a company, we are strongly motivated to invest, continue to develop ourselves in every aspect and keep focus on our planned growth in developing markets as we did even during the COVID period. Çelebi is confident that from our starting point in Dar es Salaam, we will continue to expand into other rapidly emerging aviation markets in Africa.
For more information, please contact the undersigned.
MarCom Team