Çelebi Academy
About Çelebi Aviation Academy
Since its establishment, Çelebi has been known as a school for not only people looking to develop their skills but also for employees who are at the beginning of their journey. All levels of its employees are equipped with the necessary skills to perform their tasks while meeting the expectation of a highly regulated industry.
To respond to this globally demanded necessity, Çelebi Aviation Academy has been established with the vision of a competitive edge in training. By doing this, Celebi Aviation Academy aims to compose a roof for all on-going and future trainings in a way to standardize, measure, enrich and follow-up all learning related activities. Çelebi Academy will act both as a "Center of Excellence" and a "Governing Body" of all trainings globally.
Dear collegues,
Çelebi e-school, a significant part of the Çelebi Aviation Academy, has been designed with the utmost care and consideration to promote the goal of developing the knowledge, skills, values and behaviors required for the sustainable success of our employees on a global scale. We have completed the infrastructure and we will continue to add new course modules.

With Çelebi e-school, we focus on quality and try to provide a fast and easily accessible educational environment. We will constantly try to improve and update the system in order to expand the knowledge and potential of our employees and your feedback and recommendations will help us and will always be highly appreciated.

I hope that the training and learning process provided by Çelebi e-school will be found highly appealing and inspiring and will be embraced by all of our employees. I truly believe all the training and development programs of the Çelebi Aviation Academy will create great leaders who are equipped with learning agility and who will create the future.

Sincerely and best regards,
Derya TEKİN YUSUF Board Member
(Learning & Development)
Welcome to the Çelebi Aviation Academy!
Employees are the intellectual capital, the most vital asset of our organization and we believe employee education, ongoing training and development is the most crucial employee benefit. Thus, we launched Çelebi e-School to implement e-learning solutions to help our employees improve their skills and acquire new ones, increase productivity, be better leaders and move up the leadership ladder.

We hope this academy will be the prime opportunity for expanding the knowledge base of all our global employees and lead to better performance, value and overall job satisfaction and uncover employee potential.

For a better you, start learning now.

Grow, explore, perform best at your crest and above all, enjoy the experience!
Dave DORNER
Chief Executive Officer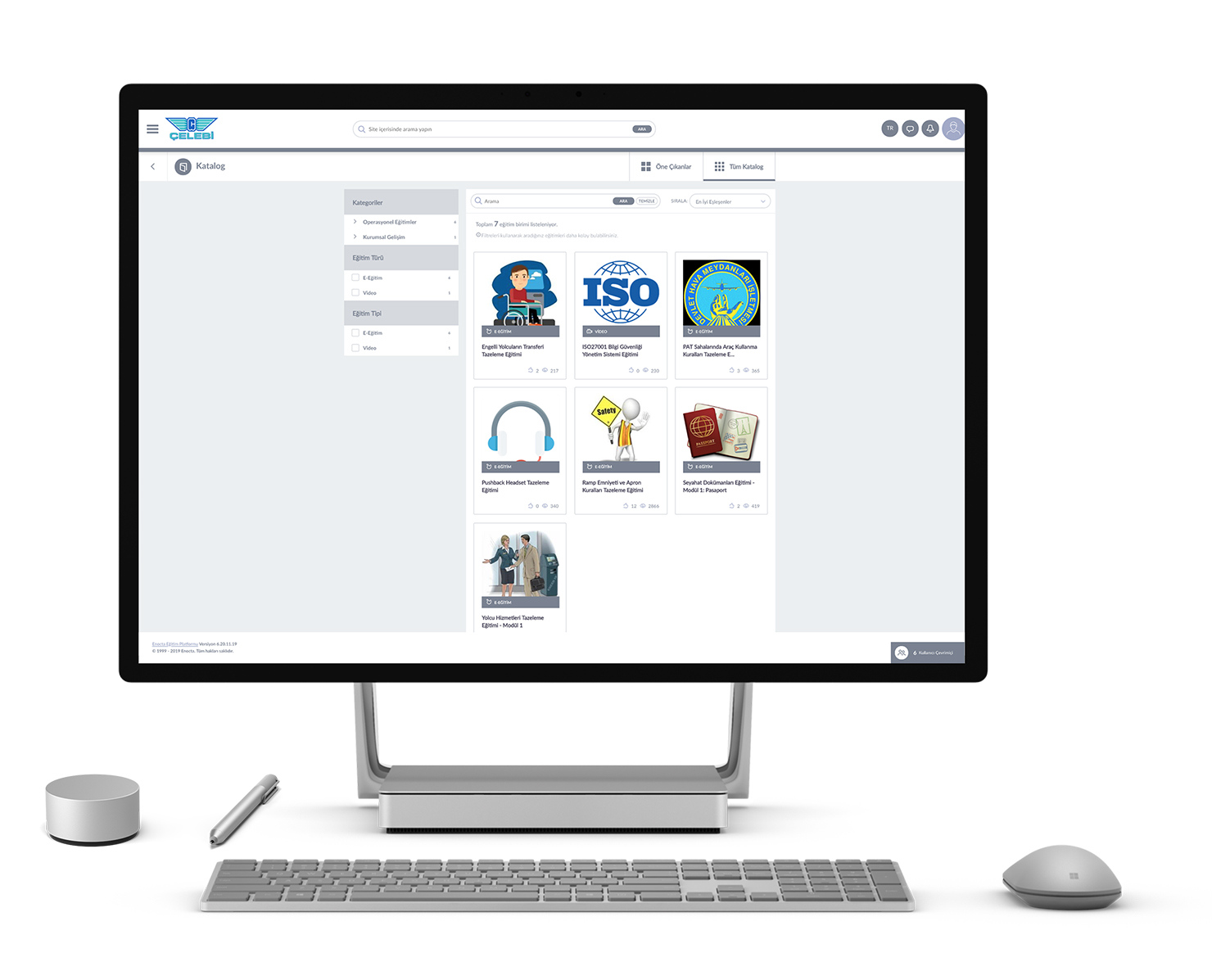 Çelebi e-School is now in our LIVES!
This colorful and fun world of learning is now just a click away!
We are experiencing the great happiness and excitement of sharing the project we initiated in 2016 with the aim of supporting the training and development activities carried out within Çelebi with the e-learning platform!

You will be able to reach e-trainings 24/7 at any time you want, anywhere you have access to the internet (from your home, mobile-compatible training from your smartphone or tablet) with Çelebi e-School which is an e-learning platform.

Continue to follow us for the trainings to be shared on Çelebi e-school, which has crowned its motto "Çelebi is a school".

With love and respect,

Çelebi Aviation Academy,
If you want to access the training on mobile devices, you need to download the mobile program (E.nocta) from the App Store or Google Play according to the brand of the device you use.