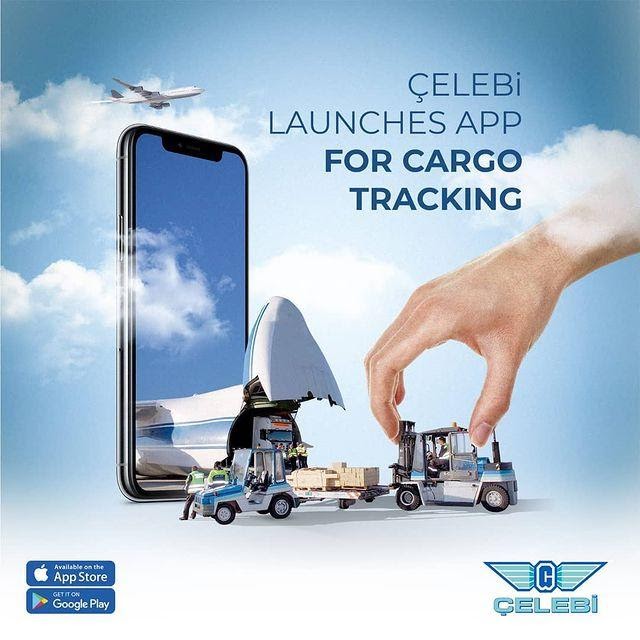 As the leading pioneer ground handling company in Turkey, Çelebi Aviation has successfully implemented a new innovation for cargo operations. To optimize the user experience, Çelebi Aviation launched a mobile application, called "Çelebi Track & Trace" that makes it easier for customers to track every step of their cargo shipments on their mobile phones and tablets. 
Çelebi Cargo launched a mobile application to manage and track cargo shipments. This application will allow users access to comprehensive information on shipments, track cargo in real time, throughout receiving, security screening, warehousing and documentation on detailed level of information.
By implementing this app, our customers could monitor their shipment status while they are being handled at Çelebi Cargo Warehouses in an instant. The application currently available for Istanbul Station customers. As part of our standardization agenda, the application will also have visibility for Budapest Station customer in 2021. 
The application is compatible with both iOS and Android devices and it can be downloaded from Play store and App Store.
Key features of this application include:
Live Tracking - Keep up-to-date with up-to- the-minute information on all shipments. Enables you to keep track of your cargo handling processes.
Unique guide to shipping - The application has a guide which will enable a new entrant to the market to easily understand the systems and shipping processes.
Share information - Will keep Çelebi's valued customers in the know by sharing all the latest information on shipments directly from the application Information will be shared in real time, facilitating simultaneous communication to all our customers.
Check Status - The application will also provide all the information regarding when carrier flight has departed and arrived along with shipment invoicing status.