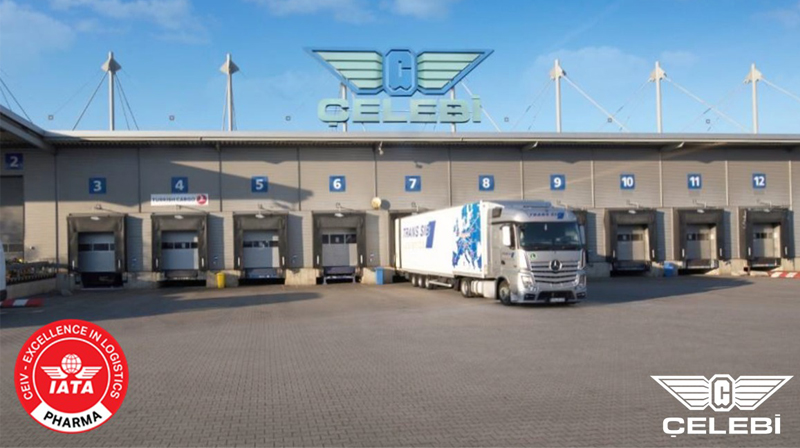 "With the opening of 3 state of the art temperature-controlled rooms earlier this year, it was always our aim to receive the formal CEIV certification, too", states Christopher Licht, MD at Celebi Cargo GmbH in FRA. "The team has done an incredible job during the last months and it goes without saying that I am very proud of them", he added.
In the meantime, the volumes for pharmaceutical air cargo have reached new heights and the current trend is ongoing. Therefore, Celebi has continued to invest in further growth, infrastructure as well as manpower.
"The needs for compliance and transparency are crucial for our customers and we realize the importance with every dialogue, especially since the start of the pandemic last year", explains Markus Schmidt, who is heading the Sales & Marketing Department at Celebi Cargo GmbH since last year.
IATA created the Center of Excellence for Independent Validators in Pharmaceutical Logistics (CEIV Pharma), to help organizations and the entire air cargo supply chain to get on the right track to achieve pharmaceutical handling excellence. CEIV Pharma addresses industry's need for more safety, security, compliance and efficiency.
About Celebi Cargo GmbH: Celebi Cargo GmbH has been active at Frankfurt Airport since 2011 and is one of the leading air cargo handlers at the FRA location. Since the acquisition of Aviapartner in March 2014, Celebi has been able to offer direct access to apron and handles 200,000 tons of cargo annually. As a subsidiary of Istanbul-based Celebi Aviation Holding, Celebi Cargo GmbH currently has approximately 300 employees and offers its 16 regular airline customers expertise in the physical and documentational handling of air cargo.
Contact:
Markus Schmidt
Manager Commercial & Marketing
Phone: +49 (0) 69/698009 0