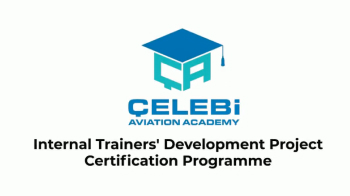 Internal Trainers' Development Project Certification Programme Begins!
As the Academy, within the scope of the "Internal Trainer Development Project Certification Programme", we will organize webinars with the contributions of academicians, both internal and external experts as we aim to contribute to both the professional and individual development of our internal trainers.
Additionally, we will also continue to support the development of our trainers with tasks such as reading books, influential videos from expert speakers on various subjects which they can benefit, and we will create sharing environments where they can learn from each other by maximizing interaction with group work in this journey. 
Together with our valuable management team, who supported the launch of this project, which will enable us to achieve greater success together; we would like to thank all our internal trainers for their contributions to the process by embracing their development.